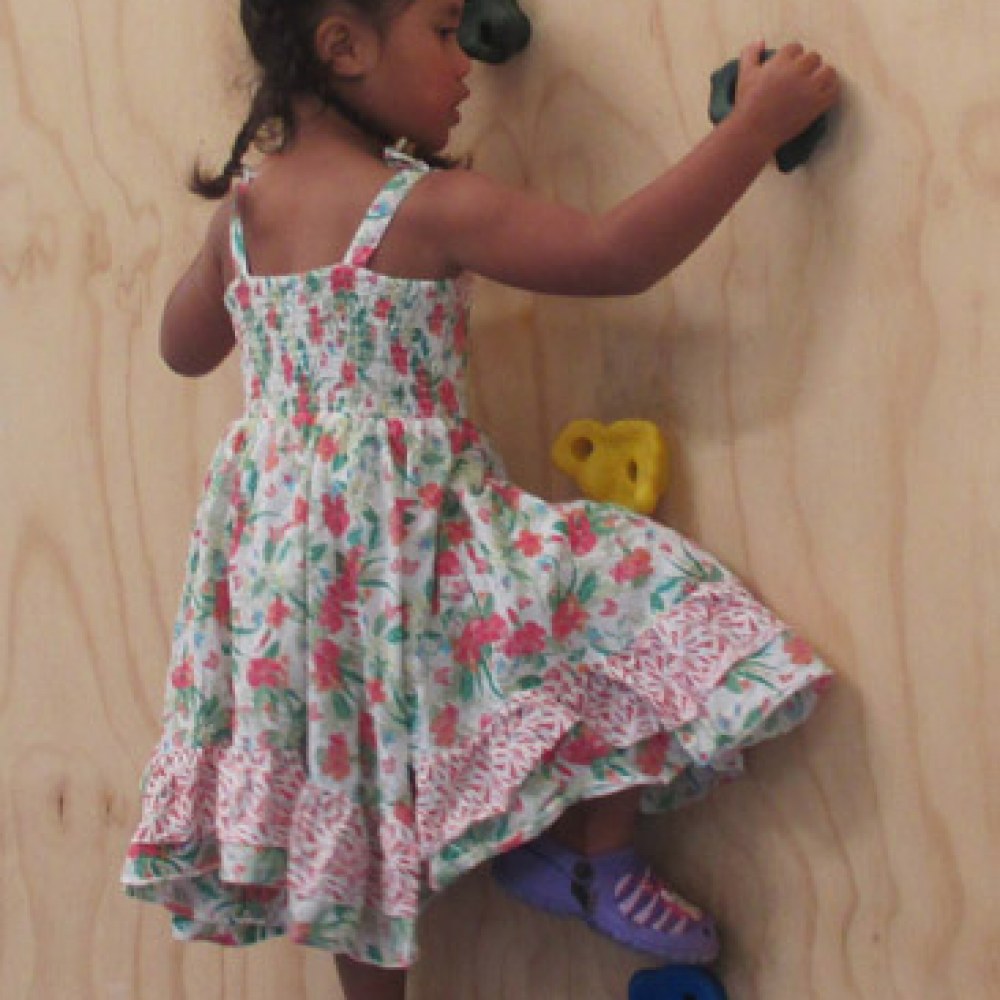 We recognise that quality early childhood education helps children to develop confidence, independence and an interest in learning. Our centre is divided into two areas (under 2 and over 2) and each area is designed to meet the different development needs of each age group. Within our over 2 area, we have three learning groups – Utu Nui (2-year-olds), Rangatira (3-year-olds) and Outdoors (4-year-olds).

Our centre is designed to be open plan and allow maximum interaction between age groups where it is appropriate. We are fortunate to have the space to offer a wide range of outdoor activities, in particular a separate playground for the under 2s and a large indoor/outdoor space which can be used in bad weather, and offers a rock climbing wall, a bike track, a sailing boat, a life-size playhouse, a dedicated carpentry area and a basketball court.

Bizzy Kidz' daily programme is focused on education, offering meaningful learning opportunities for babies, toddlers and older children. Three and four-year-olds, in particular, are guided towards making a successful transition to primary school with a range of activities, including literacy workshops (learning to write their numbers and letters), library visits and reading sessions. Part of school life is also getting used to routines and set times during the day. For this reason, we do have established times for meals and mat times, as well as some sleep times. In addition, as children are unable to tell time at this age, routines give them a sense of the passage of time through the day, and fixed points to which they can relate.